Good Shepherd United Methodist Church

The People of the Methodist Church

Our History, Our Mission, Our Beliefs  
here
In Memoriam

Charity Okorie, 68

d. December 11, 2022

Brian Brannon, 68

Husband of Carolyn

d. November 15, 2022

John Fountain, 99

d. October 16, 2022

Dorothy 'Dottie' Murphree 96

d. April 14, 2022 

Marco Antonio Penne, 32

Son of Carol and Leo Penne

Brother of Daniel

d. Dec. 3, 2021

Milton 'Milt' Moon

d. Oct. 10, 2021

Husband of Lee Moon

Dottie Williams

d. Oct 8, 2021

Wife of Red

Janice Taggart

d. Sept. 4, 2021

Margaret Howard, 97

Wife of late Alden Howard

d. Jan 10, 2021

Timothy Alfolabi

d. Oct 11, 2020

Doris Mboma

d. June 1, 2020

Covid 19

Husband: TK, Sister: Rosaline

Garnipudi Sukumar Christopher

d. May 24, 2020

Wife: Rani  Son: Sunil

George Sawyerr

April 25, 2020

Brother of Dunstan Thomas

Abdul Magona

April 10, 2020  (age 61)

Husband of Dolcie French

Inatoma Daramy

Dec. 2019

Sister in Law of

Bintu Murphy

Lucille Kirkpatrick

Nov. 20, 2019 (age 96)

Wife of Vernon (deceased in 2010) 

Leo F.X. Prahinski.

d. Sept. 8, 2019

Husband of Glee. 

Harry B. Newman, III

d. Aug. 21, 2019  (82yo)

Sona Epie

Stepson of Peter Ayok; killed in Cameroon war

d. July, 2019

Rebecca Allie

Mother of Bintu Murphy

d. July, 2019

Former Pastor  '56-'66

Rev. Herbert Doggett

d. Sept. 3, 2018  (92yo) 

Katherine Rodeffer

Wife of B/W Conf ' Pastor

 Rev. Robert Rodeffer

d. Jan 14, 2018

Josephine Keikula

d. Dec. 9, 2017

Stalin Frazer

d. Sept  2017

Clarice Bright

d. Aug 18, 2017

Marilyn Gantz

d. Aug 17, 2017

Former Pastor Joye's Mother-- Sue Jones

d. Aug.9,2017

Wife & Husband

Christina "Chris" Areu

d. June 4, 2017

Eloy "Dino" Areu

d. July 15, 2017

Pat Mallon

d. May 22, 2017

Ronald Walker

d. Apr. 25, 2017

Sylvester John

d. Apr 18, 2017

Former Pastor '66-'72

Rev. Elgar C. Soper

d. Dec. 20, 2016 (102yo)

Avis Veli, 86

d. May 21, 2016

Dorothy Boyd, 92

d. May 11, 2016 

Lois Kane

d. April 30, 2016

Winifred (Winnie) Elam

d. Feb 28, 2016

Onna Thornton, 93

d. Feb 15, 2016

Dr. Rowland A Fergusson

d. Oct 12, 2015

Jean Bennington

d. June 12, 2015

Donna Jo Bennington

d. April 7, 2015

Charlotte Schaefer

d. Mar. 29, 2015 (97yo)

Joan Beck

d. March 11, 2015 (83yo)

Jestina Webber

d. Oct 9, 2014

Joe Graham. Sr.

d. Aug. 10, 2014

John K. (Jack) Bacon

d. July 28, 2014

Mary Rainey

d. June 23, 2014

Walter Sharp

d. Dec. 8, 2013

preceded by

Kay Sharp, 80

d. Feb 3, 1999

Ellen Bunyan, 92

d. Oct. 14, 2013

Odette B. Ludecke, 93

d. Oct. 13, 2013

Thelma Morgan

d. Sept. 28, 2013

Anna Mary Farris

d. Aug. 12, 2013

Delbert Gantz, 84

d. May 31, 2013

Dorothy Williams

d. May 7, 2013

John Williams

d. Feb. 19, 2013

Pat Henry, 92

d. Jan. 29, 2013

Carol Rodgers, 90

d. Jan. 13, 2013

Jean Sharp

d. Nov. 27, 2012

Missions' Items

This is a list of items for "Shoebox for Christmas" each year for kids. Shop a little each month over the course of the year.

(All sizes should be small-to-medium travel sizes easy to pack and ship)

JAN  "Health" -- bandaids, Q-tips, cotton balls, pocket Kleenex

FEB  "Hair" --combs, brushes, conditioner, ribbons, ponytail holders, clips, shampoos 

MAR "Hygiene" -- Toothbrushes and  toothpaste, floss, etc.

APR  "Cleanliness" --Soap, washclothes, deodorant

MAY  "Personal" --Socks and underwear

JUN  "Pastimes" --Small books, hand-held games, activity books, coloring books, crayons or markers

JUL  "Fun things" --Small toys, cars, jacks, balls, small stuffed animals

AUG  "School" --Pens, pencils, erasers, rulers, & other school items

SEP  "Teacher's supplies" --Paper, glue, scissors, pencil sharpeners

OCT  "Nice to have" --Children's Xmas cards, petite figurines

NOV  "Warmth" -- Mittens, gloves, scarves

DEC  "Assemble" and send-off. 

Regular Services

Sunday Worship Service -- 11:00 am

('Worship and Praise' style, occasional Sundays on the order of 1 per month)

Rev. DaeHwa Park, Pastor 

Visit Rev. Park's website "JourneyForTheBread.net" 
here
Admire Russell -- Pastoral Intern

Director of Music & Organist -- Szu-Yi Li

Church Secretary  -- Wendy De La Roca Barrios

Hispanic and Latino Ministry -- Currently Vacant

Christiana Campbell -- Leadership Team Chair

Peter Ayok -- Custodian

Prayer "Stations"

Established

The congregation is invited to participate in collective prayer and reflection

Every Wed   

8-8:30pm

Tele-call-in

1-515-603-3157

access code 809996 

option #1

After Every Service: a 15-min gathering is available in the Sanctuary after every Sun' Service

Some representative 'Thank You's'!!

From Rehoboth Christian School (NM) . . for 4 boxes of E.S supplies  (2016) 

From 'Church World Service'  for donation to Miscellaneous Kits for disaster relief . . . 

From UMC Board of Child Care  for donation . . .  (2016) 

From UMCOR  for donation to General Board of Global Ministries for direct donation to Babyfold at Old Mutare Fairfield Children's Home, Zimbabwe . . .

From Shepherd's Table, Silver Spring . . .  (continuing) 

From Oklahoma Indian Missionary Conference  for Native American Children's Fund . . . 

From MoCo Coalition for the Homeless  for clients, and for Back-to-School fair . . .   (2016)  

From Rehobeth Christian School, New Mexico, for 6 boxes of elementary school supplies, hygiene items, and backpacks  (Mr. Jim Holwerda, Principal) . . . (2017) 

From MoCo Coalition for the Homeless:  "We did it!" With your help 11 veterans ended their homelessness through 'Operation Homecoming' . . . . (2016)

From Enemy Swim Day School, South Dakota . . for supplies, socks, hygiene items, etc. 

From Broad Acres E S kids:  " . . for the 112 backpacks!"  (Sept  2017) 

2017 Mission Tree . . hats, scarves, mittens, etc to WI and SD

2017 Holiday Shop and (5) Advent Families' Christmas . . . from L to L at JLES at Br Acres

2017 Coat Drive -- 220 coats collected for families of Br Acres ES.  Thanks to Valerie Campbell,

                                  Denzel Maddy, and Jasmine Maddy for organizing! Wow!  Thanks from

                                  Linkages to Learning at JoAnn Leleck ES at Broad Acres. 

April 2018  - A group of GS angels helped pack 'Hunger Kits' at Colesville Presbyterian Church.

Xmas in April 2018 -- 16 of us from GS joined a larger work group headed by B. Frank Joy Construction and worked on a house of a legally blind woman. Built a fence and trash enclosure; installed several ceiling fans; fixed or installed new outlets; installed smoke and CO2 detectors; did weeding; trimming, repairing garden trim; cleaned a kitchen, bathrooms and storage; removed old carpet and broken furniture, and always . . . always . . . . painted! 

May 2018 -- from Mobility Worldwide (c/o Penney Farms, FL) , $300 for cost of a motorized 3-wheeled cart distributed free to a wheelchair-bound elderly person in need. 

Food Pantry:

Thanks to church members, and the Tabitha Circle, and Mr. Porter and Mr. Scott, for the many donations. Our neighbors have these needs:  1-lb bags dry beans (all kinds); canned milk;  1-lb bags or boxes of sugar;  Ooodles of Noodles;  canned chicken breast;  canned tuna fish;  small jars of mayo;  boxes of cereal;  jelly, peanut butter;  single serve Mac and Cheese (just add water and microwave);  Kraft (or similar) Mac and Cheese;  and many are requesting Grocery gift cards to get prescriptions and personal hygiene items.  No more please --  cans of:  string beans, apple sauce, pumpkin, carrots, or peas. 

We continue to be a great resource for neighbors in need. The Pantry hours may change due to my travel commitments. I will keep you updated -- Thanks, Paulette Brown, Coordinator

What are the "Book of Resolutions" adopted by United Methodists?

The book and the 'UM Social Principles' are statements approved by the denomination's General Conference. They address six areas; the natural world, and the nurturing, social, economic, political, and world communities. Read more here
Where do Communion offerings go?

The first Sunday of each month is communion, and we receive a voluntary gift up front in the basket.  Jan/Feb -- Christmas in April;  March -- Red Bird Mission;   April -- Ordained Ministry Candidate Admire Russell;   May -- Pastor's discretionary fund;   June -- PET project of Florida;   July -- Food and Friends;   August -- CASA of Md;   Sept -- Bread for the World;   Oct -- UMCOR;   Nov -- Pastor's discretionary fund;   and Dec -- Day-shelter for P.G. Co. (housed at Univ. Christian Church on Adelphi Road. )

Balt/Wash' Conf' Mission Statement:  " . . to inspire and equip local faith communities to develop disciples of Jesus Christ for the transformation of the world." 

2018 Christmas Mitten Tree Update . . . 

The Hazel Black Mitten Tree Project for Native American Reservations collected 6 large boxes of hats, scarves, socks, lap robes, blankets, sweaters, baby items, and other miscellaneous items that were sent to a Reservation in Eagle Butte, SD. and the Gerald L. Ignace Indian Health Center in Milwaukee, WI.  Thanks to the buyers, shoppers, and packers who put this together. A special thanks to the Riderwood Knitters Group and Laura Kane for the beautiful hand-knit items, and to Pat and Lani McConnell for helping Janice pack and ship the boxed items.

. . . and 2018 Coat Donations

Thanks to everyone who donated coats to the Winter Coat Drive. We're pleased to report a final tally of 150 coats -- 93 for kids and 57 for teens and adults. A special thanks to whomever brought in a bag of children's boots. We're sure they were welcome when the snow storms hit!!

. . . and 2018 Advent Families

Thanks, thanks thanks to everyone who donated and took care of "mitten" needs on the Advent tree. This year's project helped 6 families in-need: four from Broad Acres and two from the Church. GS enabled toys, gifts, stockings, grocery cards, and more. One family thanked us (through BAES office) for the GS "Angels" who enabled Christmas; their kids had "the best (surprise!) Christmas ever" after concluding that their parents probably couldn't afford to provide much of anything. (What? They don't believe in Santa?!) Other families sent thank you cards, artwork, and picture-"proof" of their kids' Christmas excitement. Check the bulletin board in the hall outside of Lewis Hall. Thank you "Elves"! 

2019 Acolyte Recognitions

Acolytes assist the pastor in worship by lighting the candles and serving the offering trays. They assist in other ways as needed and called upon. 

2019 Acolytes:  Edeline Davies;  Jelan Davies;  Marcus Davies;  Ernest Okie;  Jonis Palmer;  Karina Palmer;  Christian Salcedo;  James Sawyerr;  Jared Sawyerr;  Keanen Thompson;  and Mekhi Thompson.

Special thanks to Acolyte trainer Carolyn Brannon, and scheduler Abbe Ngala. 

Special gratitude and thanks to the acolytes parents, and special recognition for availability and service to Edeline, Jonis, and James. 

New acolytes are needed to replace graduating ones. Please contact Abbe Ngala @ 240.501.9369.  (Middle school and H.S. ages) 

 Rev. DaeHwa Park 

A native South Korean, and an ordained elder in full connection of the B/W Conference. His father, Rev. KookWon Park, is a Korean Methodist Pastor. Rev. Park (DaeHwa) studied theology at Yonsei University, SK, 1985-1989, and studied graduate work thru 1995. He served at several Korean Methodist churches in the Seoul metropolitan area. He worked as youth pastor, Sunday school teacher, program director, theological intern, and young adult pastor. He eventually made his way to Fairfax, VA, where he worked at several churches. He has also worked or pastored in Gaithersburg, Greenbelt, Oakdale, and West Friendship. The National Metropolitan Memorial UMC in Washington, DC, is his home church, and also where he started the ordination process. 

Rev. Park lives in Olney, MD, with wife YoungHoon Park (music teacher at Springhill Lake E.S.); Gideon Thory, Jeremy Solo, and Theodore Atticus.

Visit Rev. Park's website   here
Some things we're working on . . 

HVAC -- Some (expensive!) repairs have been made. Other upgrades and/or a part-on-order are still pending. 

Parking lot lights -- Trustees are working on this fix, which requires rental of a cherry-picker truck. 

Illegal truck parking on our lot -- While some trucks have permissions (permits, rental) others are illegal. Trustees are working to address this, which will involve hiring a tow truck company that has certification and compliance to do this. 

Security cameras -- still a plan to do this. Stuart has not yet had time but it is on his to-do list. The church office needs a computer monitor for this. Anyone want to donate a Samsung monitor in the price range of $150 - $200? 

Sunday Worship Service  

11;00 am

(Zoom; Facebook)

The Seven Ministry Initiatives

Sunday Morning -- start the week with faithful ordinance of Worship.

Assimilation -- Call, equip, and make disciples of Jesus Christ.

Intergenerational -- Honor each generation and pass along discipleship and mission to new generations.

Technology -- take advantage of IT to enhance delivery of the Word.

Third Place -- a "City of Refuge" (Numbers 35:6); a house of prayer, where everyone is welcome.  "Home" is our first place, and our "Work" is our second place. "Church," then, is our third place; an oasis of prayerful refuge.

Glo'cal - literally "Global and Local," pertaining to outreach and community outside our walls.

Accommodation -- We accept you just as you are; with sin, with ailments, with disabilities, . . all. 

Please keep up with your tithes and offerings!

The Church needs your help in maintaining its budget and bills. 

You can 1) donate online using the icon/link to the right, or 2) drop off checks at the Church, or 3) download the Vanco App ... search for GSUMC by name. 

The following is a weekly calendar of events at GSUMC.  Zoom addresses, etc. are  
here
(Subject to changes)

Sundays

8-10am                    The Comforter's Home Chapel                                                                 Room 8 / Lewis Hall

11 am                       Worship Service   (Virtual and in-person, when available)                       Zoom / Facebook

7 pm                         Youth Hangout                                                                                          Zoom

8 pm                          Children's Hour w/ storytelling                                                                 Zoom

Mondays 

9:30 am                     Staff Meeting                                                                                            Zoom

11 am                        Coffee with the Pastor                                                                              Zoom

7:30 pm                      Milky Way Disciples                                                                                Zoom

9:00 pm                    Holy Club of GSUMC + Savage                                                                Zoom

Tuesdays

Rev. Park is at Savage UMC on Tues'

9 pm                            Journey thru the Bible                                                                             Zoom

Wednesdays

11 am                          Meet the Pastor                                                                                       Zoom

12N                             High Noon Prayer                                                                                    Zoom

7 pm                            Becoming Disciple                                                                                   Zoom

8 pm                            Prayer Conference Call         (515) 603-3157                                         Access Code  809996, #1

7:30 pm                       Under the Tree of Life 

Thursdays

9 am                            Jesus in the Gospels                                                                               Zoom

11 am                          Meet the Pastor & Faith Talk w/ Pastor                                                    Zoom

7:30 pm                       Becoming Disciple Study Group

8 pm                            Fiesta Con El Buen Pastor

Friday

Church Office Hours   7-2 pm

Saturdays

9 - 11 am                      Agape SDA First Worship                                                                     Sanctuary

12 - 2 pm                      Agape SDA Second Worship                                                                Sanctuary

1 - 2 pm                        Confirmation Class                                                                               Zoom

Sundays

7 pm                            Youth Hang Out                                                                                       Zoom

8 pm                            Children's Story Telling

Questions?  Please call Wendy at (301) 434-3331

Please scroll down for more items

Ukraine -- Witness to the Word

On Sunday, January 29, 2023 - Good Shepherd was blessed with an amazing "Witness to the Word" from Rev. and Mrs. Hun Choi who testified about their role as Christian missionaries in pre- and current war torn Ukraine. They told of life in Ukraine as the war rages on. They continue to preach in "house" churches ( it is not safe to meet in church buildings), of continuing to educate young people and of bringing food and supplies to places where both are greatly needed. One thing we learned (among many!) is that YouTube, social media, and mainstream media have been asked not to show long distance views and panoramas of missiles landing because Russia uses that footage to measure and target. Rev. Choi inspired us with his commitment to continue to bring God's word to Ukrainians. To sponsor Rev and Mrs. Choi's continuing missionary work in Ukraine, please send a check payable to GSUMC earmarked for "Ukraine Mission (Rev. Choi)".

70th Anniversary Pew Refresh

Get on board by donating to the sanding, staining, and refinishing of the sanctuary pews. The ones that have been done look GREAT! Have you seen them? However there is still some work to do to finish them all. We are grateful to the Agape SDA Church for their work to date. 

Target completion = July 1, 2023. 

​Please consider to contribute any amount via Sunday collection or Vanco or a check in the mail to the Church. You can sponsor a pew (get your name on a plaque on a pew) for $350 .. or more!! Questions? Contact either Dunstan Thomas, 301.437.1772, or Carol Penne, 301.518.9521.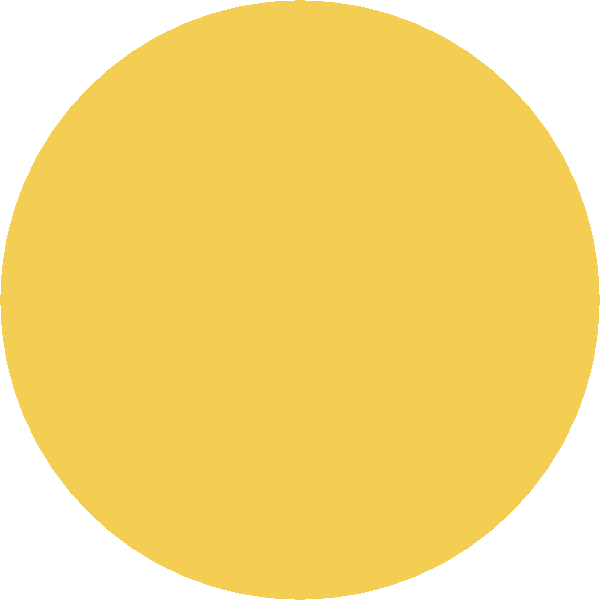 ... Continuing Easter Season

Sun  May 7   5th Sunday of Easter

Sun May 14   6th Sunday of Easter

--  Mothers Day!

--  Festival of the Christian Home

Sun  May 21    7th Sunday of Easter

--  Ascension Sunday; Heritage Sunday

Sun  May 28    Day of Pentecost

--  Graduation Sunday (Acknowledgement of graduates) 

Thank You on Behalf of Advent Families, 2022

We want to share the thanks that Missions received from the families and children (many wrote old fashioned Thank You notes!) of the Advent Families. GS was able to make the holidays just a little easier for four families who were struggling with bills, illness, unemployment, or disability. 

Your generosity meant each family received gift cards for groceries and bills. Some family members (children especially) received hand-knitted hats, or handmade soaps, and other Christmas gift surprises from your donations. 

Thanks everyone in the GS family for contributing to brighten others' Holidays.